Thank you so much for visiting my Etsy shop, DoodleStitchArt.  I'm excited to share that I am prepared to receive your holiday gift orders by posting new inventory regularly, offering two styles of gift wrapping for your convenience, and giving you free shipping on most items.  You can also expect good sales beginning next week on Thanksgiving.  I'm pleased to be  here to share my art with you and hopefully make your shopping a little more convenient this year!
Look for new handmade refillable notebooks in cork fabric, glitter vinyl, and cute and quirky fabric prints from my beloved fabric stash.  At the moment, I am creating and posting daily so check back often!  Also, look for an assortment of journaling accessories and zipper pouches coming soon.
This year I have two styles of gift wrapping.  The first is Gold with Stars, a black paper with tiny gold foil stars embedded, trimmed with rich gold organza ribbon, and finished with a handmade, handlettered gift tag.  Your gift will be festive and sophisticated without being too over the top.  The second style is Rainbow with Sprinkles.  This one is over the top with a rainbow sprinkle printed wrapping paper, rainbow organza bow and irridescent curling ribbon and handmade tag.  Not necessarily festive for the holiday season but will definitely stand out in the crowd.  Notebooks will be boxed, then wrapped as described.  Smaller items will be wrapped with lots of tissue and no box, and large pinatas cannot be wrapped and therefore are not elegible for giftwrapping.  The cost for giftwrapping an item is just $4.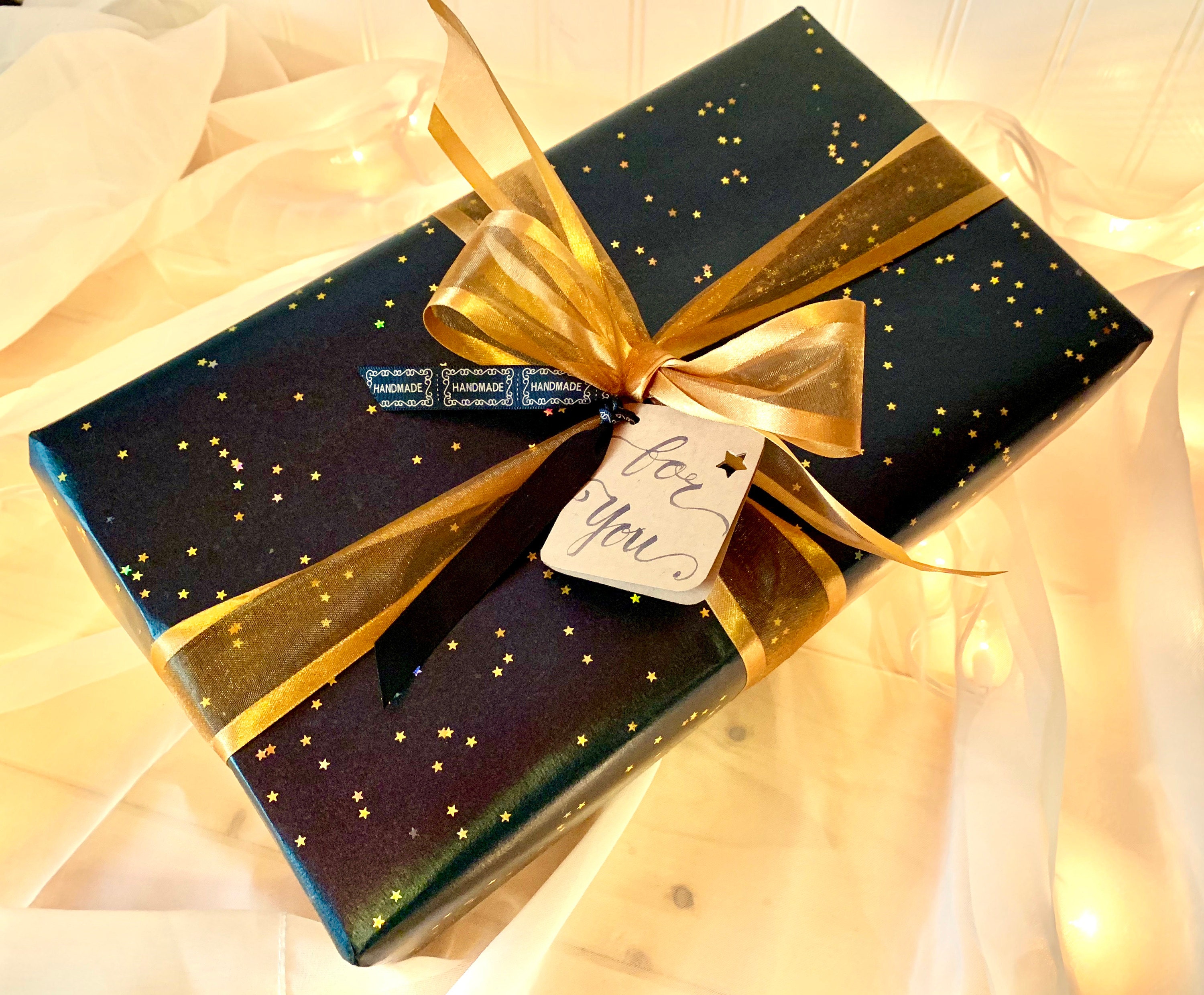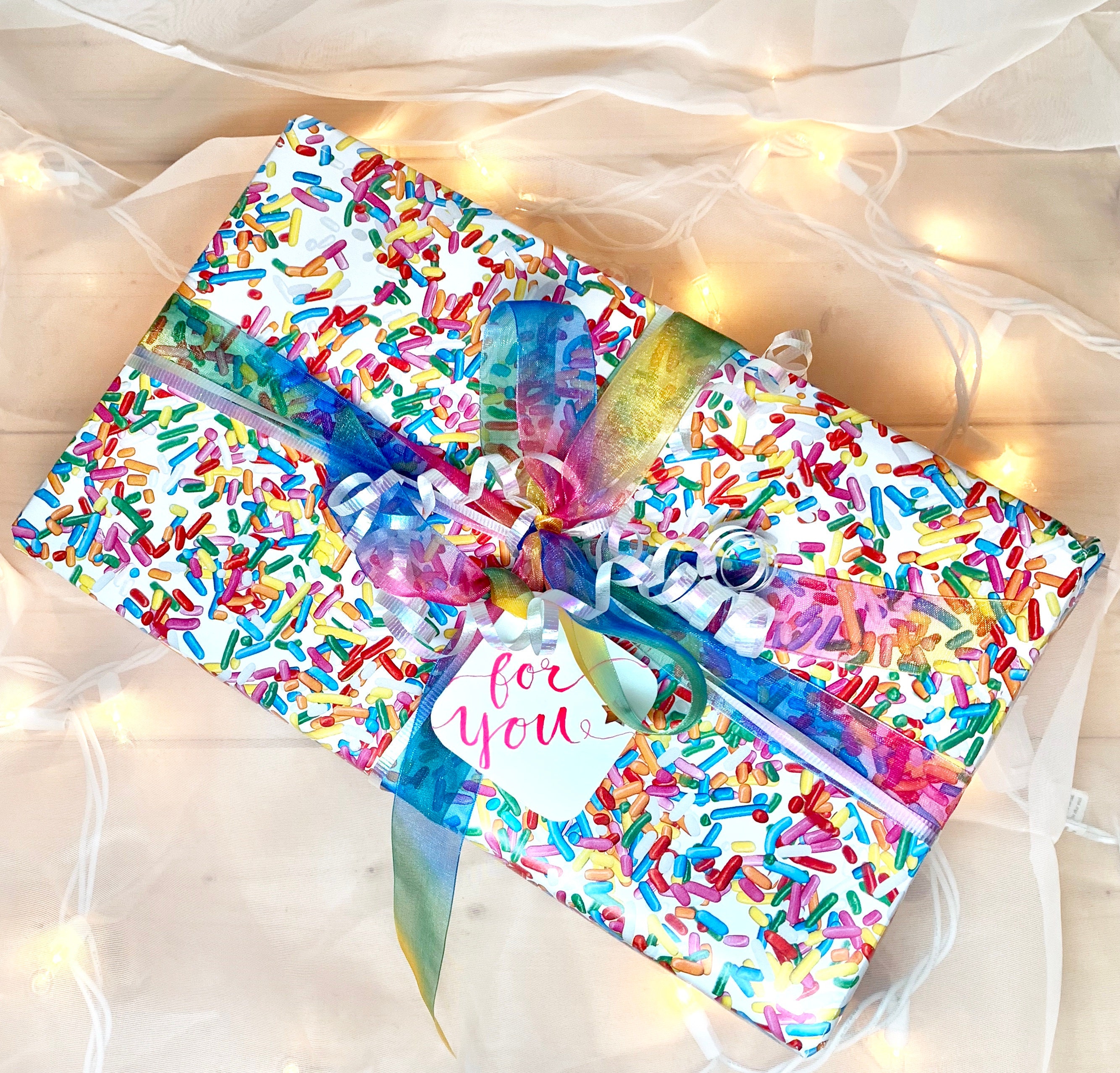 Finally, most of my orders will be shipping for free within the US, so take that Amazon Prime!
Follow me on Instagram to see what I am up to and participate in giveaways on  my account!  @doodlestitchart.com
Thanks for checking out my updates and I hope you will consider supporting a small business and giving unique handmade gifts by making DoodleStitchArt one of your shopping destinations this year! 
Cheers!
Laura